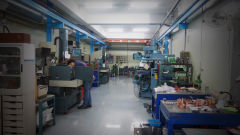 MOLD DESIGN
Established since 1989, have over 30 years of experience of mold manufacturing.

We have made multiple molds for gear parts, medical consumables, medical equipments,
electronic mechanism, stationary and other plastic injection mold.

With all those expertise and wealth of experience, we are confident of mold making.
We can make different kinds of mold products with any functional requirements.